**Deal Note: Safe-Dry offers 3 Rooms Cleaned for $88! Contact us today!
We all know how difficult it can be to keep carpets looking their best. From daily dirt and grime to the occasional spill, our carpets get a lot of wear and tear. And while regular vacuuming and spot-cleaning can do wonders, there are times when only professional carpet cleaning will do the trick. But how much does it cost?
In this article we'll take a look at what goes into professional carpet cleaning services, and how much you can expect to pay for them. We'll discuss the various factors that may affect pricing, including size of the job, type of materials being cleaned, and any special treatments that might be needed. We'll also offer some tips for finding reliable cleaners in your area.
What Is Professional Carpet Cleaning?
Professional carpet cleaning is a process of deep cleaning carpets to remove dirt, debris and stains. It involves using specialized cleaning machines and products, as well as techniques like hot water extraction, dry cleaning, and steam cleaning. The cost of professional carpet cleaning varies depending on the size of the area being cleaned, the type of carpeting and any additional treatments or services that may be required.
It's important to note that there are many different types of professional carpet cleaners out there so it's important to do your research before hiring one. You should always look for someone who is experienced in their field and has good reviews from past clients. This way you can ensure you're getting quality service at a fair price for your specific needs.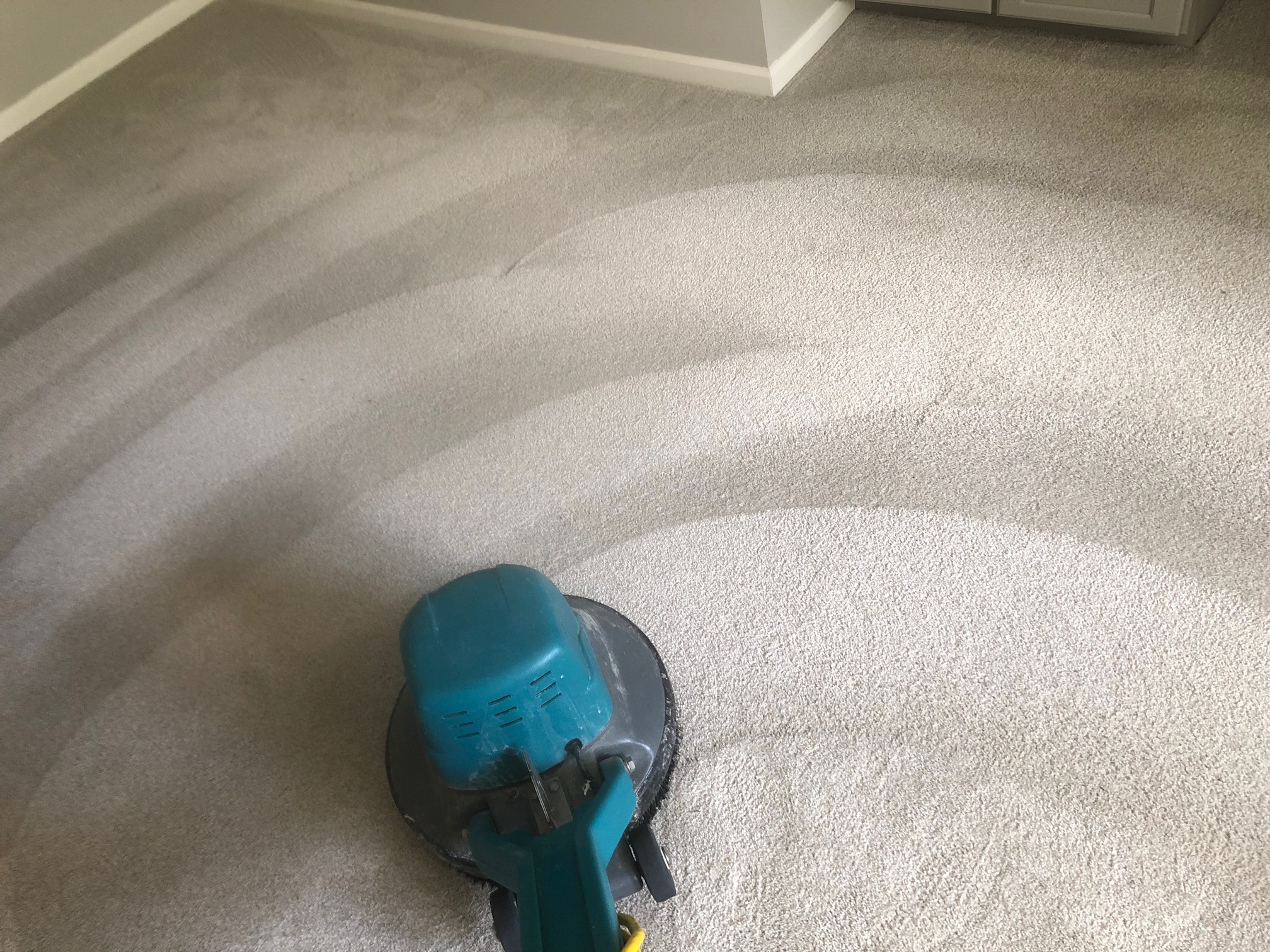 Benefits Of Hiring A Professional
It's important to consider the value that comes with hiring a professional cleaner. Professional cleaners have access to specialized tools and chemicals that are not available to consumers, allowing them to offer deeper cleaning results than can be achieved by DIY methods. Additionally, professionals are able to rapidly spot and treat problem areas without damaging your carpets.
In addition to better performance and results, hiring a professional also saves you time and effort in comparison to tackling the job yourself. Professional cleaners have experience dealing with all types of stains and odors quickly and effectively; they also use fewer resources than doing it yourself so you can rest assured that your carpets will be cleaned efficiently.
Types Of Carpet Cleaning Services
There are various types of carpet cleaning services available, each of which can vary in cost. The three main categories of carpet cleaning services include steam cleaning, dry cleaning, and DIY home kits.
**Steam Cleaning** – This is the most common type of professional carpet cleaning service and typically costs around $30 to $50 per room, or about $25-$35 per stair case. Steam cleaning involves hot water extraction, which uses a special machine to inject a mixture of hot water and detergent deep into the fibers of your carpets. The machine then uses high powered suction to remove dirt, dust, and other debris from your carpets.
**Dry Cleaning** – Dry cleaning is another popular method for professional carpet cleaners and usually costs about $50 to $90 per room or around $40-$60 per stair case. The process involves using a chemical solution that breaks down the soil on the carpets without using any moisture. The chemical solution is brushed into the carpets using an agitation tool which helps it get deep into the fibers and loosen any dirt particles that may be lodged deep within them. After this process, the carpets are vacuumed up with a powerful vacuum cleaner to remove any remaining soil particles.
**DIY Home Kits** – If you're looking for a more affordable option but still want professionally cleaned carpets, DIY home kits may be the answer for you. These kits usually cost between $15-$20 per room for basic models or around $10-$15 for more advanced models depending on what features they provide. A DIY home kit typically includes all necessary tools such as brushes, detergents, vacuums etc., so you don't need to buy anything else separately in order to clean your carpets properly yourself at home.
Carpet cleaning can be expensive if done professionally but there are several options available to suit different budgets and needs so you can find one that fits your situation best without breaking the bank!
Steps Involved In Professional Cleaning
There are several steps involved when it comes to professional cleaning:
Pre-inspection – A technician will inspect the area to determine what type of cleaning is necessary.
Vacuuming – This step helps remove loose dirt and dust particles from the surface of the carpet.
Pre-treating Stains – If there are any stains present, they will be pre-treated with specialty cleaners to help break them down.
Cleaning – This includes "wet" or "dry" methods, and is usually done with professional equipment.
Once these steps have been completed, your carpets should look like new! Professional carpet cleaning can help extend the life of your carpets, so it's worth considering if you want to maintain their appearance. Plus, it's an affordable way to make sure your home looks its best!
Stain Removal Techniques
Stain removal techniques can vary depending on the type of stain and the material of the carpet. For example, a water-soluble stain could be removed with a hot water extraction method, while an oil-based stain would require a dry cleaning or foam shampoo approach. If you're not sure what type of stain you have or how to remove it, it's best to contact a professional carpet cleaner for advice.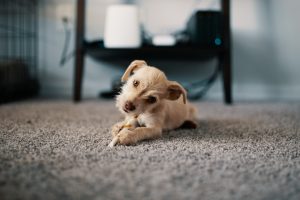 Professional carpet cleaners will generally use their own products and techniques to remove stains. These may include deep steam cleaning, dry powder cleaning, or other specialized cleaning solutions. The cost of professional carpet cleaning varies depending on the size and condition of your carpets. In general, prices range from $30-$100 per room, depending on the stains and heavy soiling.
It's important to note that while professional cleaners can help remove many different types of stains, some are beyond repair and may require replacement. It's also important to consider that certain types of stains may need multiple treatments in order to be completely removed. Ultimately, consulting a professional is always best when dealing with difficult or stubborn stains.
Other Cost Factors
The cost of professional carpet cleaning can vary based on several factors. The size of the area being cleaned as well as the type of carpet are two major factors that influence the cost. For example, a large room with wall-to-wall carpeting will likely cost more to clean than a small room with area rugs. Different types of carpets also require different cleaning techniques and products, which can affect the price of the service. Additionally, any special services, such as deep cleaning or stain removal, will add to the total cost.
Carpet cleaning companies may also charge additional fees for travel or fuel costs. Some may even have minimum service amounts that must be met before they'll come out to clean your carpets. It's important to check with the company in advance to make sure you understand all associated costs prior to scheduling an appointment.
When selecting a professional carpet cleaner, it's important to compare prices and services offered by different companies in order to get the best value for your money. Be sure to read customer reviews and ask questions about their experience with the company before making your final decision.
Low-Cost And DIY Alternatives
For those looking for a more cost-effective alternative to professional carpet cleaning, there are some DIY options available. Simple DIY solutions like spot cleaning and steam cleaning can be done with just a few common household items. Spot cleaning involves using a mixture of water and detergent or vinegar and baking soda to remove stains from the carpet. Steam cleaning, on the other hand, requires a steam cleaner or an at-home steamer, which is often sold for around $100. Both of these methods require time and effort but can be much cheaper than professional carpet cleaning services.
Another low-cost option is renting a carpet cleaner from your local store or online. Most stores rent out professional grade machines that can work just as well as what the pros use. This way you can get the job done without having to pay the full cost of professional service. The drawback to this method is that it takes longer and you need to make sure that you read all instructions and take proper safety precautions when using the machine.
Safety Considerations
Professional cleaners use high-powered equipment that can cause injury if not handled properly. Before hiring a professional cleaner, homeowners should make sure they are licensed and insured. They should also ask about any safety precautions the company takes to ensure the safety of their employees and customers.
Professional carpet cleaners typically use special cleaning solutions that are specifically designed for carpets. Homeowners should make sure these products are non-toxic and safe to use in their home. It's also important for homeowners to ask about the drying time for their carpets after the professionals have finished cleaning them. Determining how long it will take for carpets to dry completely will help prevent mold from forming within a home.
It's important for homeowners to be aware of any potential hazards when using professional carpet cleaners or DIY methods. Making sure all safety precautions are taken can help protect them from any potential risks associated with carpet cleaning.
Ongoing Carpet Care Tips
Carpet care is an ongoing process that requires regular maintenance to keep it looking good. To get the most out of your carpets, you need to vacuum them regularly and spot clean spills as soon as they occur. It is also important to have your carpets professionally cleaned at least once every 12-18 months by a certified professional carpet cleaner.
Another way to protect your carpets is by using mats and area rugs in high traffic areas, such as doorways or hallways. These can help prevent dirt from being tracked into the house and minimize wear and tear on the carpets. You should also avoid walking on wet or damp carpeting, which can cause discoloration or damage fibers over time. Lastly, furniture should be placed on protective pads when sitting directly on top of carpeted surfaces to reduce staining and fading due to friction between the two materials.
By following these tips, you can ensure that your carpets look their best for many years to come. Regular cleaning and maintenance are key for keeping your carpets in great condition.
Are There Any Discounts Available For Hiring A Professional Carpet Cleaner?
Hiring a professional carpet cleaner can be expensive, but there may be discounts available. It pays to do some research and ask questions before committing to a service
(Check Out Safe-Dry's Coupons Page)
The most common type of discount is for repeat customers. Many companies will offer a loyalty program or other incentive to entice customers to come back. Another way to save money is by bundling services together, such as cleaning carpets and upholstery at the same time. These packages are often cheaper than purchasing individual services separately.
In addition, many professional carpet cleaners offer seasonal specials or discounts for first-time customers. Be sure to ask about any special offers when calling around for quotes so that you can get the best deal possible. Finally, don't forget to ask about payment plan options or financing opportunities if your budget is tight – some companies may be willing to work with you on this front as well.
By taking the time to research and shop around, you can find great deals on professional carpet cleaning services that won't break the bank. Keep an eye out for discounts and special offers from local businesses – you never know what kind of savings you might find!
Contact Safe-Dry Today
The cost of professional carpet cleaning depends on the size and type of carpets you have.
Overall, professional carpet cleaning can be expensive but it's worth it if you want your carpets looking great and lasting longer. When it comes to protecting your investment, hiring a professional carpet cleaner is often the best way to go. Contact Safe-Dry Carpet Cleaning of Collierville today!